Designing a component from a Critical Raw Materials Perspective
Tuesday 29 October 2019 9:30 - 12:30 | 14:00 - 17:30

Training course - Language: English

DERMAP is an international in-field training course on materials selection with particular reference to eco-design and critical raw materials (CRMs) issues. CRMs are those raw materials that are economically and strategically important to the European economy but that have a high risk associated with their supply. Used in environmental technologies, consumer electronics, health, steelmaking, defense, space exploration, and aviation, these materials are not only 'critical' for key industrial sectors and future applications, but also for the sustainable functioning of the European economy. In this scenario, 'mitigating actions' need to be taken to reduce the critical issues related to the use of these raw materials. Recycling and substitution (when possible) are strategic solutions, but a more efficient use of CRMs in design, obtained through the correct selection of alloys, has become mandatory today. A method for selecting metal alloys from a CRMs perspective will be taught. The proposed method allows the alloy that minimizes both the environmental impact and its criticality to be selected for the application being considered. The method will be illustrated with examples.

Target Audience: The course is aimed at designers, mechanical engineers and professionals who want to address the new challenges related to sustainability and CRMs.

L'Ordine degli Ingegneri della Provincia di Vicenza concederà 6 crediti formativi (CFP) a quanti si iscriveranno al seminario attraverso il sito dell'ordine. Le iscrizioni valide per l'ottenimento dei CFP comportano il pagamento di una quota di iscrizione all'Ordine Ingegneri della Provincia di Vicenza e si chiuderanno il giorno 25.10.2019 alle ore 12.00
Per la raccolta della firma in loco si richiede a coloro che necessitano dei CFP di presentarsi 30 minuti prima dell'inizio dell'evento.

Per accedere alla location del workshop è necessario, per motivi di sicurezza, registrarsi anche (a titolo gratuito) all'evento ospitante – International CAE Conference & Exhibition.
AGENDA
1. Introduction to CRMs Background about CRMs
Problems related to CRMs, quantification of criticalities: indexes definition
Idoia Urrutibeascoa Irala, Mondragon University
2. Materials selection in Engineering and Design
The materials universe. The process universe. The selection of materials and manufacturing processes (concept design, embodiment, detail)
Paolo Ferro, University of Padova
3. Materials for sustainability ecodesign
Present the concept of criticality from the environmental sustainability point of view, applying the life cycle perspective to environmental impact and criticality, show in which ways material are critical, and how it is quantified.
Raul Carlsson, SWEREA AB
4. Materials properties diagrams
Introduction to the material diagrams which show different properties (general, mechanical, environmental), material cost and process parameters for each material class. The charts form the basis for a procedure for materials selection.
Marcin Górny, AGH University
5. The materials selection procedure
This lecture describes the selection guidelines procedure for materials selection.
Procedure takes into account different aspects (e.g. strength or cost) and various approaches.
Michał Szucki, AGH University
6. Multiple constraints and objectives
The materials selection with multiple constraints, The materials selection with multiple objectives (trade-off strategies)
Paolo Ferro, University of Padova
7. Materials selection and shape
Shape factors, limits to shape efficiency, material index containing the shape factors, material-shape co-selection strategies
Paolo Ferro, University of Padova
8. Materials selection for Eco design in a CRMs perspective
How to work practically to reduce the amount of eco-design critical materials dependency.
Recommend how to include Eco/CRM management in the organization's management routines.
Raul Carlsson, SWEREA AB
9. Software architecture
System Context (The system plus users and system dependencies)

Containers (The overall shape of the architecture and technology choices)

Components (Logical components and their interactions)
Sylvia Cruz, EURECAT
10. Software tools description
Context

What is this software project all about?

Functional Overview

What the system actually do?

Use cases

Major processes and flows
Sylvia Cruz, EURECAT
11. Case-studies
Advanced Cast Irons - Development of lightweight components.
Components made of aluminium alloys, steels, nickel based alloys.
Enrico Veneri, ZANARDI
Paolo Ferro, University of Padova
Nicola Gramegna, EnginSoft
12. Verifications Assignment types: case studies. Quiz types: true or false, multiple choice, short answer, fill-in-the-blank
ALL PARTNERS
SPEAKERS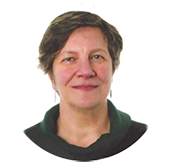 Idoia Urrutibeascoa Irala, Mondragon University
Dr. Urrutibeascoa graduated with a Bachelor of Physical Sciences from the University of Navarra before obtaining her PhD in Powder Metallurgical High Speed Steels at CEIT, San Sebastian, in the Basque Country (Spain). Since 1992, she has been a lecturer in the Faculty of Engineering of Mondragon Unibertsitatea, where she teaches subjects related to Materials' Selection in Design and Mechanical Behaviour of Materials. In addition, she has also participated in multiple industrial research projects on Characterization and Simulation of the Mechanical Behaviour of Materials. In 2018 she received the Fellowship Award of the Spanish Society of Structural Integrity. This knowledge has further been transferred to companies through her provision of in-company courses which include courses on Steels and their Heat Treating, Mechanical Testing of Materials and Selection of Ferrous Materials in Mechanical Components.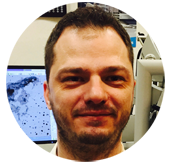 Paolo Ferro, University of Padova
Dr. Paolo Ferro, is associate Professor of Metallurgy and Materials Selection at the University of Padua (Italy). After the degree in Materials Engineering (Summa Cum Laude) he received the Ph.D. degree from University of Padua in Metallurgical Engineering. He was scientific director of the research program 'Numerical and Experimental Determination of Residual Stresses in Welded Joints and their Influence on Fatigue Strength'. He won the prize for young researchers 'Aldo Daccò' 2002. He is a member of Centre for Mechanics of Biological Materials. His research is mainly focused on the analytical and numerical modelling of metallurgical processes. He is author of more than 130 papers and Editor of the book titled Residual Stress Analysis On Welded Joints by Means of Numerical Simulation and Experiments (IntechOpen publishing). In addition to his editorial role in different journals, he frequently serves as reviewer for many other international journals and national as well as international funding agencies.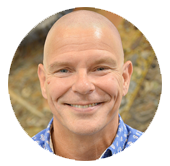 Raul Carlsson, SWEREA AB
Dr. Raul Carlsson graduated in 1995 with a Master in Science in Engineering Physic from Chalmers University of Technology in Gothenburg, and after ten years of different research projects in 2006 obtained his PhD in Industrial Environmental Informatics, also at Chalmers University (Sweden). Between 1996 and 2006 he was first project manager for the establishment of the world's first national life cycle assessment database at Chalmers university, as a joint academic and industry project. In 1997 he initiated the international standardization of a structure for LCA data. This was released in 2002. In 1998 Raul Carlsson participated in developing eco-efficiency based eco-efficient design of railway vehicles, and worked with major European railway industries to develop this methodology, based on the eco-design data of life cycle assessment. Raul Carlsson has also been working in many different industrial projects for developing specific eco-design indicators, as well as for developing information systems that combine eco-design and organizational management systems. Since 1997 Dr Carlsson represents Sweden in the international standardization of the ISO 14000 family of standards, and is since 2013 convening the Swedish mirror group of this standardization. He is also a renowned lecturer in transparent life cycle assessment, data handling and calculations.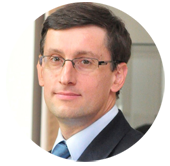 Marcin Górny, AGH University
Marcin Górny, Ph.D. D. Sc. Eng., Associate Professor, Vice-Dean for Science, employed at the Faculty of Foundry Engineering, AGH-University of Science and Technology, Krakow, Poland. His research activities are focused in the following areas: a) Cast irons; b) Aluminium alloys, c) Cast composites, d) Solidification and solid-state transformations of ferrous and non-ferrous metals and alloys; e) Thin wall castings; f) Technology of production of casted elements; g) Thermodynamics of casting processes. Co-author of over a hundred articles. He has participated in more than 20 industrial and scientific projects. As a Principal investigator, he led two research projects regarding innovative thin wall ductile and compacted graphite iron castings. He is vice-editor in chief of Journal of Casting and Materials Engineering and member of the main board of Polish Foundryman Association.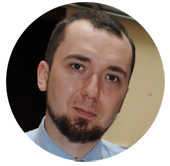 Michał Szucki, AGH University
Michał Szucki, Ph.D. Eng., Assistant Professor, Dean's Plenipotentiary for Promotion, employed at the Faculty of Foundry Engineering, AGH-University of Science and Technology, Krakow, Poland. His research activities are focused in the following areas: a) Numerical modeling of foundry processes; b) Computational fluid dynamics; c) Lattice Boltzmann method; d) Thermodynamics of casting processes; e) Metal matrix composites; f) Aluminium alloys. Author and co-author of more than sixty scientific papers and participant in many national and international conferences. He is a reviewer in renowned journals. As a Principal investigator and a Contractor, He participated in several research and implementation projects, including grants financed from the European Union. He is a member of Polish Foundrymen Association.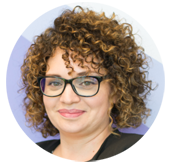 Sylvia Cruz, EURECAT
PhD in materials science engineering by the University of Seville (2010). Master in technology and science of new materials (2008). Over 7 years of experience working on research projects in metal matrix composites and metallic materials. 8 scientific publications (6 included in JCR) and 18 contributions in national and international congress. Teaching experience at University of Seville (2008-2010). Currently, she is senior researcher in the line of light alloy into the Metallic and Ceramic Unit of Fundaciò Eurecat.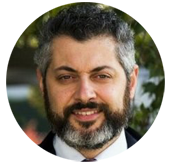 Enrico Veneri, ZANARDI
Business and Technology Development at Zanardi Fonderie S.p.A. Enrico is Dipl.ing. with a degree in mechanical engineering from at the University of Padova. He has begun his professional activity in 2000 as employee of Zanardi Fonderie S.p.A. fulfilling technical assignments to develop machining methods for Austempered Ductile Iron castings. In 2007 he took in charge innovative development activities as a project manager. Now his main activities are focused on: customer oriented material engineering properties investigation; research projects for new or improved materials through Austempering technology; technical support for ADI parts development process.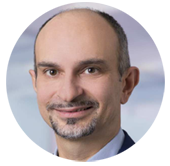 Nicola Gramegna, EnginSoft
Chief Technical Officer of Manufacturing Competence Center at EnginSoft SpA with main focus on Manufacturing process simulation (casting, forging, injection moulding, forming, machining, heat treatment, etc) offering consulting and training focused to Design Chain solutions and Optimisation. He is active in the Global Business Development at EnginSoft. His experience in metallurgy, manufacturing processes and mechanical component design and optimisation is the background to manage European Projects. He was the coordinator of the EU co- funded project NADIA (2006-2010) and MUSIC (2012-2016) projects (Control and Cognitive system in Foundry – the Foundry 4.0). He is active member of EFFRA (Factory of Future PPP), of AIM (Italian Association of Metallurgy) and its Technical Committee of High Pressure Die Casting; and at European Material Modelling Council (EMMC) and EUMAT as well as Board member of regional network SINFONET.
This Course forms part of the outcomes of the European "DEsign of components in a critical RAw materials Perspective, DERMAP" Project, and is supported by EIT Raw Materials®.
The project partners are the University of Padova, SWEREA SWEECAST AB, Mondragon University, AGH University, EURECAT, EnginSoft, Fonderie Zanardi, Consell General de Cambres de Catalunya, and Consorzio SPRING.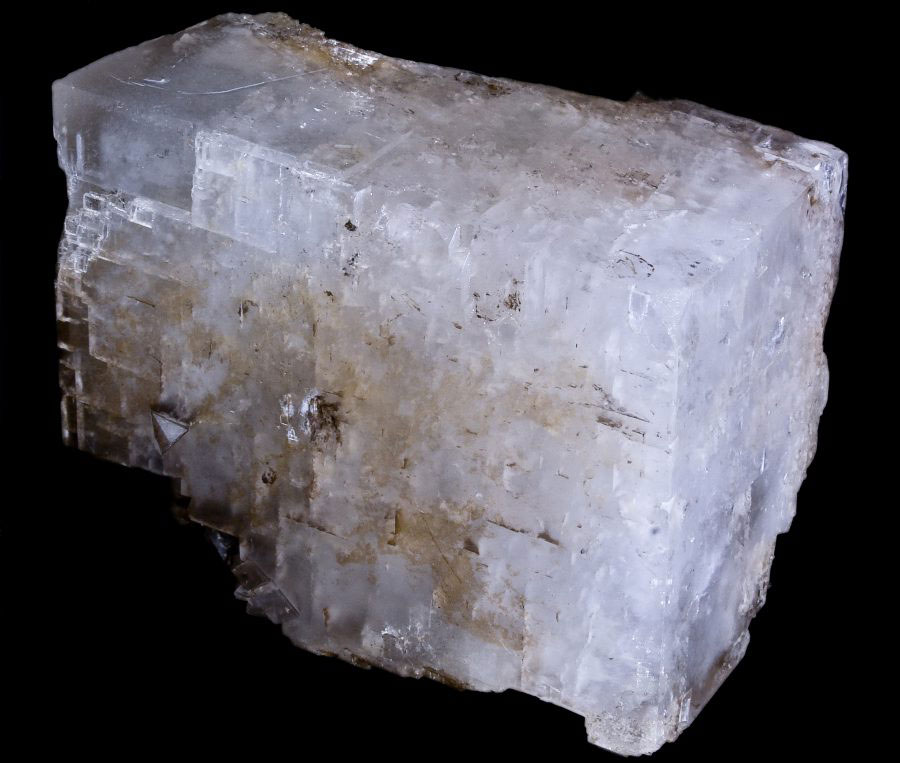 This event is organized by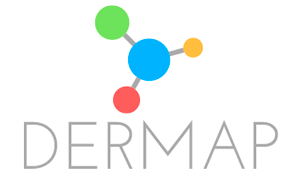 Course developed by