THE VALUE OF RESEARCH, THE POWER OF INNOVATION...
PUT THE SPOTLIGHT ON YOUR PROJECT!
The Research Agorà is the area dedicated to international Research Projects inside the International CAE Conference and Exhibition. It's a full exhibition square located in the heart of the event where enterprise and university researchers disseminate the concepts and the results of their projects. Already in its seventh edition, the Research Agorà hosts many innovative international projects every year, especially those co-funded by the EU and developed through outstanding and prestigious partnerships.
To date, cutting-edge solutions have been presented across a really wide variety of sectors, including automotive, aerospace, materials, biomedical, consumer goods, renewable energies, smart manufacturing and the Internet of Things (IOT).
This year's conference will focus on digital transformation, making it an ideal platform to showcase the numerous research projects that are addressing this challenge across distinct sectors and in many different environments.
Don't miss the opportunity to be part of this valuable window onto the future of science and technology!
Contact
Let's Get In Touch!
International CAE Conference and Exhibition
INFOLINE
+39 342 6495187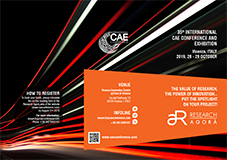 WHY EXHIBIT?
Over the years, the Research Agorà has become an established feature of the event and is now the noted flagship for research and innovation at the International CAE Conference, providing:
EXHIBITION OPPORTUNITIES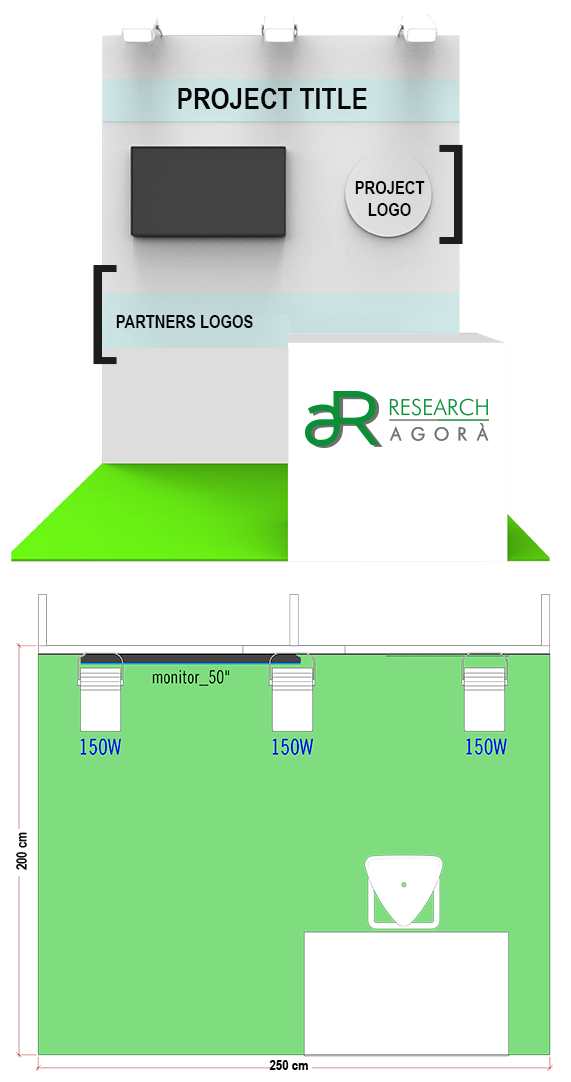 An open stand in the main square of the exhibition including a 50" screen display, furniture, power supply and graphical wall customized with the project's logo and title.
Possibility to further customize the stand according to the project's dissemination requisites and objectives.
Additional project visibility through the marketing communications prior to and during the event.
RESEARCH AGORÀ BOOTH
EARLY BIRD BOOKING
THROUGH 30th June 2019
1.400 Euro (VAT not included)
REGULAR BOOKING
AFTER 30th June 2019
1.600 Euro (VAT not included)
Project video
The Project video cost for multimedia dissemination is 500 Euro (VAT not included)
HOW TO REGISTER
To book your booth, please complete the on-line booking form by August 31st 2019